Join our crew!
Harnessing the power of the outdoors to transform minds, grow resilience and nurture well-being.
We live and breathe the cutting edge of Experiential Education. From meditating ​on mountain tops to scaling rocky walls, there's an inner and outer journey that takes place within KFAC and JDP experiences. Whether you're a part of the Facilitator, Hospitality or Office Team, you can expect a tight-knit community of like minds who share a passion for personal growth, positive psychology, and team cohesiveness.
​
If we sound like your kind of community and workplace, have a look at the current open job opportunities below!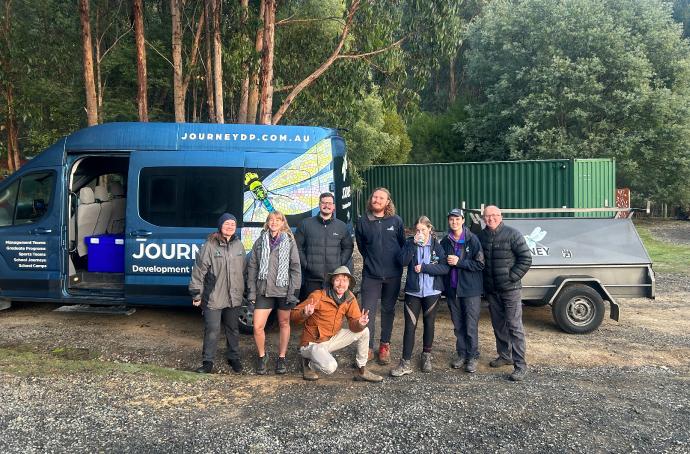 What we expect from our crew, and they expect from us:
Create an environment for individuals and organisations to flourish
Creating new pathways for camp and adventure activities
Young people working with young people
Hiring young people into highly accountable roles with back-up/support of experienced managers
Fostering a mentorship environment across all levels
What's great being part of our crew?

Gelling with an amazing crew that feels like home.
Being in and around nature all the time.
Working with a team who love what they do.
Going on adventures every day.
Only 60min from Melbourne CBD.
What We Offer:
Above award rates.
Overnight rates when on-call.
All meals and accommodation, on us, at work.
Fun staff functions throughout the year
Mentoring, Training and professional Development tailored for your goals